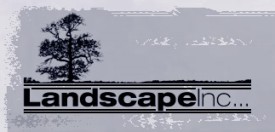 Tired of your boring, drab front yard? Want to install a brick patio to increase your outdoor living space? Need help with landscape drainage solutions? If you answered yes to any of these questions, you're in luck! Landscape Incorporated can provide assistance with a huge variety of landscaping services both major and minor. As a local, family-owned company in the Capital Region, our professionals want to put our expertise to work to help you bring out the best in your home or business's landscape!
Landscape Incorporated is a full-service landscape contractor. That means in addition to routine lawn care services, we can also provide you with precision and quality for everything from plant installation to small tree removal service to excavation, drainage solutions, and patio pavers installation. Our team of experts offers a broad range of services designed to help both commercial and residential customers enhance, upgrade, and revitalize their gardens and landscaping. At Landscape Incorporated, we provide design and installation craftsmanship to make sure your property can shine. To learn more, contact us today.
Hardscapes, retaining walls, and more
Lawn care services
Landscaping design
22+ years of experience
Free estimates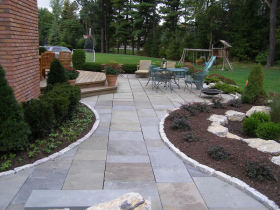 Providing Capital District properties with complete landscape design and installation, Landscape Incorporated specializes in hardscapes like brick patios, retaining walls, and other beautiful stone and paver features for your yard. While some landscape contractors just work with plants or focus on providing only basic lawn care services, our emphasis is on comprehensive feature design and installation. We'll help you plan out and install a brick patio, retaining wall, or walkway as well as select the best plants to accent those new features. And with our routine lawn care services we can help you keep your whole landscape manicured and looking its best. Whether you're interested in redoing your entire landscape or just need to add a new hardscape feature, we want to be there to help.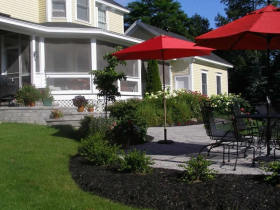 Established in 1989, Landscape Incorporated has been providing landscaping services throughout the Albany area for 22 years. We're a local, family-owned company based in Latham, and we work hard to provide everything from plant installation to hardscape and retaining wall construction for our Capital District clients. If you live in Clifton Park, Niskayuna, Loudonville, Schenectady, Albany, Menands, East Greenbush, Delmar, Slingerlands, or the surrounding communities, Landscape Incorporated can help you bring out the best in your landscaping. No landscaping service is too large or too small, so regardless of whether you have two acres of yard or a miniature lawn, we'll find the beautiful landscape solutions that are right for you. For your free estimate, please contact us by phone or by e-mail now.
Landscape Incorporated is licensed and insured for your quality assurance and protection. We are also members of the National Concrete Masonry Association (NCMA) and the Interlocking Concrete Paver Industry (ICPI) trade group.